Steven Przybylski
Assistant Vice President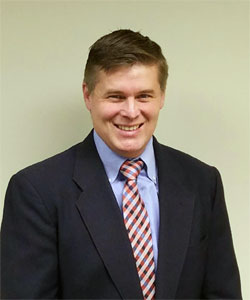 Tel: 610-825-6601 Ext. 3442112


BRANCH: Wayne, PA
Serving Clients in:
NY, NJ, PA, FL, and CT
Steven Przybylski is the Assistant Vice President in the West Conshohocken, Pennsylvania branch of the Boynton and Boynton insurance agency.
Steven is a fully licensed insurance agent since 1998 and specializes in supporting physicians and medical companies with healthcare professional liability insurance. He works directly with the Boynton Healthcare Professional Liability Division which services the healthcare industry. His clients range from solo practitioners to large multi specialty group practices.
Insurance Specialties
• Strong background in healthcare professional liability insurance
• Individual physician/groups/ACO/facility Insurance services
• Successfully designed and implemented risk purchasing groups (RPG)
• Full service commercial & personal lines departments provide one stop shopping
More about Steven Przybylski
Steven is a 1995 graduate of Temple University in Philadelphia where he earned a Bachelors degree in Marketing. Immediately following his graduation, Steven began working in banking and insurance. In 1998, Steve worked for a NJ based professional liability carrier and consulting firm as a marketing representative focusing on physicians. In 2001, Steve joined an independent agency that focused exclusively on serving the insurance needs of physicians. For the next ten years, Steve worked with solo practitioners and large multi-specialty groups and ambulatory facilities.
In 2011, Steven joined Boynton & Boynton as a VP of Sales where he continues to focus on the needs of physicians.
Steve is actively involved in supporting his local community and enjoys reading, hunting, various sports, traveling and spending time with his family. Steve resides in Doylestown, PA with his wife and three children.