Homeowners Insurance in NJ
Out team understands that a home is often the largest and most important asset. We have helped thousands protect their homes by offering a wide range of coverage options. Our extensive network of the leading insurance carriers enables us to offer home insurance to all houses including: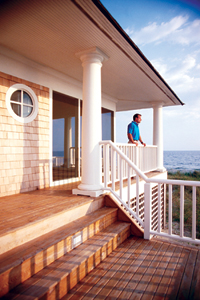 – High Value Homes
– Secondary/Rental Properties
– Coastal Homes
– Markets for over 30 states
Our protection options include Flood Insurance and Excess Liability- a must in today's litigious society.
Coastal Home Insurance
Homeowners insurance for residents in coastal communities has become increasingly difficult to find and expensive to purchase. Recognizing this emerging problem, and with the aim of offering an affordable market, We have designed a program specifically for the coastal homeowner. The program offers competitive rates for both primary and secondary homes and includes a broad range of coverage.
Client Services
Our New Business and Account Management divisions are eager to meet you and assist in securing your quick and accurate coverage. Our promise to provide you with same day closing documents ensures a rapid closing on your new home. Our dedicated account managers are standing by to help you with any service requirements or questions.
For more information please contact us here.