Homeowners Insurance in NJ, PA, & NY
Boynton & Boynton understands that a home is usually the most important and often the largest asset to any individual. We have helped thousands protect their homes by offering a wide range of coverage options with the leading insurance carriers. Our extensive representation of insurance companies gives availability to all homes including: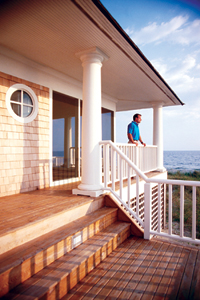 – High Value Homes
– Secondary/Rental Properties
– Coastal Homes
– Markets for over 30 states
Our protection options include Flood Insurance and Excess Liability- a must in today's litigious society.
Coastal Home Insurance
Homeowners insurance for residents in coastal communities has become increasingly difficult to find and expensive to purchase. Recognizing this emerging problem, and with the aim of offering an affordable market, Boynton & Boynton has designed a program specifically for the coastal homeowner. The program offers competitive rates for both primary and secondary homes and includes a broad range of coverage.
Client Services
Our New Business and Account Management divisions are eager to meet you and assist in securing your coverage quickly and accurately. Our promise to providing you with same day closing documents ensures a quick closing on your new home and our dedicated account managers are just a phone call or email away to any service requirements or questions you have.
Request a Homeowners Insurance Quote
Please fill out the form below to have a specialist contact you about a homeowners insurance quote. The form will vanish when it has been successfully filled out.
We value your input as PRIVATE information. Every step has been taken to insure your privacy, security, and our intent is to release quote information only to you. We will not give your data to ANY other person or group for sales, marketing, or ANY other purposes. By clicking the submit button you agree to allow our agency to release this information via the method you have chosen, and to release us from any liability should this information be accidentally viewed by others. Our intention is to maintain your complete privacy.